COMMENTARY by Carlo

Crime Time at SBS On Demand

The residents of Australia got a bonanza in July 2017 when SBS On Demand Crime Time was announced, particularly for those residents that are avid fans of the world's best crime series. The plan was to introduce a new and complete crime series every Thursday for the following 13 weeks. All of these are still available and highlighted below:
---
Cardinal (Canada) – (6 episodes)
This Canadian crime drama television series, adapted from Giles Blunt's award-winning mystery novel Forty Words for Sorrow. The series stars Billy Campbell as John Cardinal and Karine Vanasse as Lise Delorme, detectives investigating the murder of a young girl.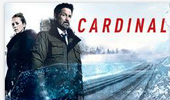 ---
Valkyrian (Norway) – (8 episodes)
Valkyrien centres on a doctor who runs an illegal, underground clinic in an old bomb shelter, where he treats criminals, emergency patients, and others who can't or won't seek medical help in a regular hospital.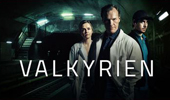 ---
Below the Surface (Denmark) – (8 episodes)
Copenhagen, 2017. 15 innocent people are held hostage underground in a subway train. As a media frenzy ensues, the country finds itself divided on whether or not to negotiate with terrorists. Over the course of eight days, growing fear and desperation grip Denmark while those trapped underground begin to lose hope of survival.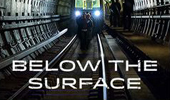 ---
Farang (Sweden) – (8 episodes)
Former criminal Rickard has vanished. Fleeing Sweden and the old friends he has testified against, he abandons his name, his life, and his family to start over in Thailand. Ten years later and still with a price on his head, Rickard knows that a return home would be a death sentence. And so he ekes out his existence as a small-time crook in the back alleys of Phuket. But when his fifteen-year-old daughter Thyra comes looking for him, Rickard's self-imposed exile in this gritty paradise is soon under threat.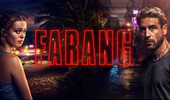 ---
Fortitude S1, S2 (United Kingdom) (22 episodes)
Fortitude is a town in the Arctic that is unlike any other place on Earth. Surrounded by the picturesque polar landscape and filled with residents who form a tight-knit community, the town has never been the site of a violent crime. That changes, though, when a research scientist is killed, which leads to an investigation that prompts police officers begin to suspect and mistrust one another.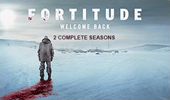 ---
Ouro: Amazon Gold (France) (8 episodes)
Vincent, a 20-year old geology student from Paris, travels deep into the Amazonian jungles of French Guyana for an internship at a gold mining company. Taken under the wing of local gold lord Antoine Serra, Vincent quickly falls into the much more lucrative – and more dangerous – world of gold trafficking.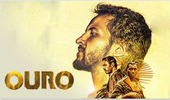 ---
The Frozen Dead (France) (6 episodes)
A horrific discovery in a small town nestled high in the French Pyrenees begins to unravel a dark mystery that has been hidden for years.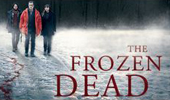 ---
Professor T S2 ( Belgium) (13 episodes)
Eccentric psychology professor Jasper Teerlinck, "Professor T", is back advising the police with his unique style in the second season of this Belgian crime series. Series 1 also available on SBS On Demand.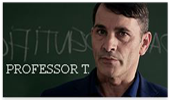 ---
The Bureau S1, S2, S3 (France) (30 episodes over 3 weeks)
"Malotru", a French intelligence officer, undercover in Syria for 6 years, is called back home. He will face the difficulty to forget his undercover identity, the disappearance of a colleague in Algeria, and the training of a young girl.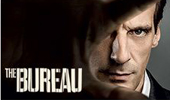 ---
Cromo (Argentina) (12 episodes)
Follows Diego and Simon, research scientists investigating the murder of Diego's wife, Valentina, while she was investigating an environmental disaster in Corrientes. Based on actual events.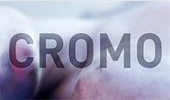 ---
Before We Die (Sweden) (10 episodes)
When Police Officer Hanna's lover and colleague is abducted, she must take over his undercover investigation of a criminal biker gang as well as protect an infiltrator. To prevent a brutal takeover in the criminal underworld, she must fight for her son's life and break another family to save her own.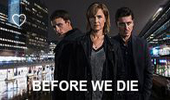 ---
Berlin Station (United States) (10 episodes)
Follows CIA agent Daniel Miller, who has just arrived at the CIA station in Berlin, Germany. Miller has a clandestine mission: to uncover the source of a leak who has supplied information to a whistle-blower named Thomas Shaw.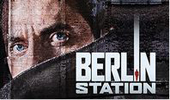 ---