COMMENTARY by Carlo

My Montalbano Experience!
(A story about determination)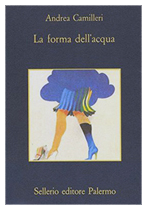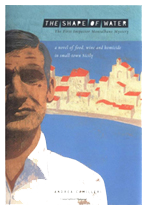 The first Montalbano novel, La forma dell'acqua, was published by Andrea Camilleri in Italian in 1994. However, the English translation, The Shape of Water, wasn't published until 2002. I am an avid fan of mystery novels set in Italy. Most of the novels are by non-Italian authors who set their books in Italy. Reading about Montalbano was an enjoyable experience for me, particularly due to the excellent translation by Stephen Sartarelli.
---
Eventually, I searched Google and discovered that there was an Italian TV series, Il Commissario Montalbano, based on the Camilleri novels. Even though the Montalbano TV Series was broadcast starting in 1999, DVDs weren't available until 2003. My Italian was not great but I ordered the first ten episodes from Italy. These were Region Two DVDs, so I had to change the Region setting on my computer's DVD drive to play them on the computer.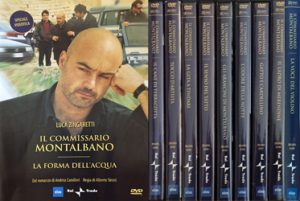 My next challenge was be able to view my Region Two DVDs on my TV. After some more googling, I purchased a Region One Philips DVP642 DVD Player to which I was able to apply a published hack to make it Region-Free. This was in 2004. I got to watch Il Commissario Montalbano and practice my Italian.

---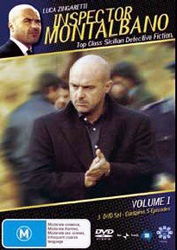 After a couple of more years (2006), I was finally able to purchase Region Four Montalbano DVDs with English subtitles from Aztec International in Australia. In the United States, MHz Networks released the first Region One English-subtitled Montalbano DVDs in 2010. In the United Kingdom, Acorn Media released the first Region Two English-subtitled Montalbano DVDs in 2012. One had to have a lot of patience back then. Was it worth it?
---