COMMENTARY by Carlo

Why aren't Italian shows on Walter Presents?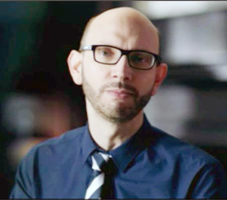 Walter Iuzzolino (born 1968) is an Italian television producer, the titular Walter in Walter Presents. He was born in Genoa in 1968, and has had a lifelong interest in film and television drama. Iuzzolino is responsible for selecting the content for the Walter Presents range of free streaming foreign language TV drama series to the UK's Channel 4 and Walter Presents USA.
For many, many months, I've been asking the question: Why aren't there any Italian shows? To me this seems uncanny since Mr. Iuzzolino is an Italian. There are finally two answers to this question.
---
November 2017 Update: Thou Shalt Not Kill (a.k.a. Non Uccidere) is now available at Walter Presents in the United States.
---
TBI Vision reports: Walter Presents brings in first Italian drama, Maltese.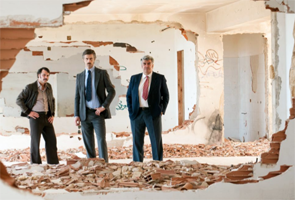 Maltese is an eight-part series and tells the story of a police detective who returns to his native Sicily to attend the wedding of a childhood friend, but in turn is reminded of the violence and brutality of the country he fled.
Walter Iuzzolino, the Italian born curator of Walter Presents says: "I've been on a mission to find a great Italian drama for the last 3 years and this is truly an exceptional one. It's a violent, elegant, nostalgic piece that combines the pathos of The Godfather with the achingly stylish beauty of Mad Men."
---
BRAVO! But, why did it take you so long? There is no information about when it will be available either in the UK or the USA platform of Walter Presents.
I received this tip from the excellent Fans of European and World TV Dramas group on facebook.
---