COMMENTARY by Carlo

Commissario Brunetti and the German TV Series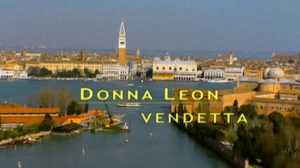 Donna Leon's Commissario Brunetti novels are extremely popular in Germany. Therefore, it was no surprise when a German TV Series, based on her novels, began airing there in the year 2000. I really love this series. The German productions are a wonderful portrayal of Venice, the true main character.
---
Backgound: When I interviewed Donna in May 1993, I asked her about her involvement in this.
Leon: "I wasn't involved at all. My agent, Zurich-based Diogenes, told me they had an offer from a very reputable German film producer, Katharina Trebitsch, and they said this looks like a good thing. So I said OK do it. And they did it. They're now making the eighth and I have been to the set twice, because over the course of the years, I've come to know Katharina Trebitsch pretty well. I stay with her when I go to Hamburg to go to the opera and she comes to the opera with me. We have become good friends, but I have opted to have no involvement at all. I saw the first two films, I haven't seen the others."
Q: How do you feel about the final product, the television rendition?
Leon: "I've never owned a television in my life, so I can't say. I saw the first two at a friend's — they're in German."
Q: Are there plans to adapt these films for an English-speaking audience?
Leon: "I don't know "nuttin." I literally know nothing about it and I am not interested. I am doing an interview with Katharina here, she's coming down because they close production next week. We are doing a joint interview for the German press and I intend fully to say I have seen them all and they're wonderful. Because Katharina is my friend and I believe we should lie for our friends."
See more of Donna's opinions about the Germany films: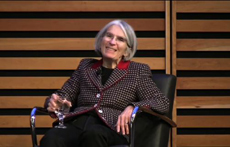 ---
Donna has published 26 Commissario Brunetti novels to date and there have been 22 TV films completed as part of the ongoing series. The first 18 episodes are available with English subtitles on Region 1 DVDs and are currently streaming on MHz Choice in the United States and Canada.
Each episode of the series is about one of the specific novels and follows Leon's story fairly accurately; however, they always add a little extra, usually about the two kids which ends up being a little corny. The really off-putting thing about the series is as Donna Leon said, "They're in German."
---
The Characters
I like the casting of the main characters. For two exceptions, they have all been the same since the beginning.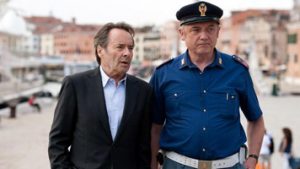 Commissario Brunetti and Sidekick Vianello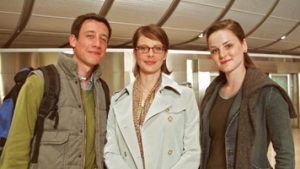 The Family: Raffy, Paola, and Chiara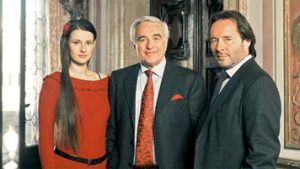 Signorina Elletra, Vice-Questore Patta, Brunetti
---
Below are some links for more information:
Where to buy the Region One DVDs
---
View a Donna Leon Interview published by MHz Networks: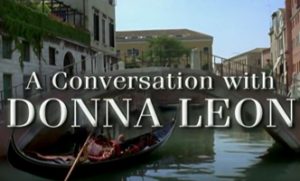 Donna Leon Interview on YouTube
---
Excellent reviews of each episode of the German TV Series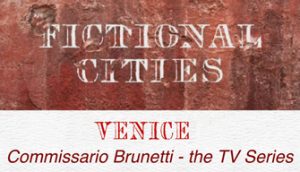 ---
18 Episodes of Brunetti Streaming at MHz Choice

---
This story does have a SAD ending. During her 2012 U.S. Book Tour, Donna Leon realized that the German series was available in the U.S. with English subtitles. She was displeased and upon her return to Europe had her agent change the agreement for all future episodes. Donna Leon has contractually forbidden the new Brunetti films (Episode 19 and on) from being released in non-German speaking countries.
---