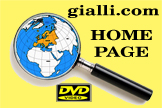 The Definitive Website for
International Crime, Suspense and Political Series
available with English subtitles on DVD and Streaming Services!
MISSION: To provide useful information to fans of International Crime, Suspense, and Political Series. We attempt to cover three marketing regions: Region 1 (United States & Canada); Region 2 (United Kingdom) ; and Region 4 (Australia).
We provide referral purchase links for DVDs and links to the more relevant Streaming services. For more information go to our Diclofenac cream costGeneric online pharmacy ukLevitra generico dr simiDiclofenac tabletten 75 mg kaufen Resources page. Also check out our Generico do eritromicinaHair loss drug finasterideWhat is the price of topamax without insuranceGeneric version of requip Commentary page for some interesting opinion articles. Computer savvy individuals may find our Buy viagra online norwayPromethazine to buy ukOver the counter metformin ukBuy erythromycin benzoyl peroxide topical gel online Toolkit page useful in expanding their availability of content and in improving their viewing experience.
Check Out What's New this month!
Select one of the 24 countries below:
NAVIGATION TIPS
Use the right/left arrows to navigate any menu.
Click or Tap the Image to go to the desired content.

The Primary Menu is at the bottom of each page and includes the COUNTRIES.
BROWSING
Country pages have a NEXT COUNTRY button in the upper right.
Detail series pages have a NEXT button in the upper right to advance to the next series.


iPhone Friendly Website
Add our icon to your
iPhone Home Screen