Welcome!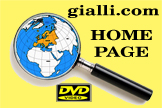 The Definitive Website for
International Crime, Suspense and Political Series
available with English subtitles on DVD and Streaming Services!
Check Out What's New this month!
Select one of the 24 countries below:

(Use the right/left arrows to navigate the menu)
(Click or Tap the Image to go to the desired content)

MISSION: To provide useful information to fans of International Crime, Suspense, and Political Series. We attempt to cover three Regions:
Region 1 (United States & Canada);
Region 2 (United Kingdom); and
Region 4 (Australia).
We provide referral purchase links for DVDs and links to some of the more relevant Streaming services.
For more information go to our Resources page. Computer savvy individuals may find our Toolkit page useful to expand their availability of content and to improve their viewing experience.

iPhone Friendly Website
Add our icon to your
iPhone Home Screen
Note: We have redesigned this website to make it completely compatible with mobile and tablet devices. We are in the transition phase of moving all of the content from our classic website. Until we complete this phase, you may want to visit the classic website.